Chimney Pond Farm, set in the heart of the Blue Ridge Mountains in Western North Carolina, is enveloped by stately mountains veiled in mist and walls of cascading rhododendrons. Our 80 acres of Frasier fir trees and blueberry bushes are set at an elevation of 3,600 feet—just the height for a perfect view of the tranquil waters of Lake Glenville. Although our event venue is on "Chimney Pond Road," the primary road leading to the Farmstead is Lakeside Circle Drive. From the Village of Cashiers, travel 6 miles north on Hwy 107. Turn left onto Lakeside Circle Drive and follow the signs to Chimney Pond Farm. You can't miss it!
From Asheville - 1 hr 30 min
Take I-26 East.
Go to Exit 40 (Airport Exit) and turn right toward Brevard.
Go to Brevard and take 64 West toward Cashiers.
Go to Cashiers and take a right onto 107 North.
Go 6 miles and turn left on Lakeside Circle Drive.
Follow the signs to the Farm – about 1/2 mile on the right
From Greenville - 1 hr 45 min
Take 123 toward Easley and Clemson.
Stay on 123 to Seneca.
In Seneca take a right on 28 toward Walhalla.
Go through Walhalla to Mountain Rest.
In Mountain Rest bear right onto 107 North.
Take 107 North to Cashiers.
From the main intersection of Cashiers, go straight 6 miles and
Turn left on Lakeside Circle Drive.
Follow the signs to the Farm – about 1/2 mile on the right.
From Atlanta - 3 hrs
Take I-85 North to I-985.
I-985 turn into 441 North.
Take 441 Through Dillard Georgia.
Just past Dillard Take a right onto 106 toward Highlands.
At the light in Highlands take a right and then a left at the first light onto 64 East.
Go 10 miles to Cashiers and take a left at the light onto 107 north.
Go 6 miles and turn left on Lakeside Circle Drive.
Follow the signs to the Farm – about 1/2 mile on the right.
From Charlotte - 3 hrs
Take I-77 North to I-40.
Take I-40 west toward Hickory.
Go to Asheville and take I-26 East.
Go to Exit 40 (Airport Exit) and turn right toward Brevard.
Go to Brevard and take 64 West toward Cashiers.
Go to Cashiers and take a right onto 107 North.
Go 6 miles and turn left on Lakeside Circle Drive.
Follow the signs to the Farm – about 1/2 mile on the right.
From Chattanooga - 3 hrs
Take- 75 N. To Cleveland TN
Take Hwy. 64 East thru Murphy and Franklin, NC. Continue on 64E toward Highlands.
About 4 miles outside of Franklin, turn left on Walnut Creek Rd which will turn into
Pine Creek Rd as it wraps around Lake Glenville and ends at Hwy 107. (30 min from Franklin)
Right on 107 and go 1/2 mi. and turn Right on Lakeside Circle Drive.
Follow the signs to the Farm – about 1/2 mile on the right.
The Blue Ridge Mountains, where Chimney Pond Farm is located, are nestled within the Nantahala National Forest. The area is speckled with enchanting rivers and waterfalls—perfect for your guests to visit and explore. From
Tom Sawyer's Christmas Tree Farm
to
The Village Green
a community park in the Village of Cashiers, you will fall in love with North Carolina and all that it has to offer.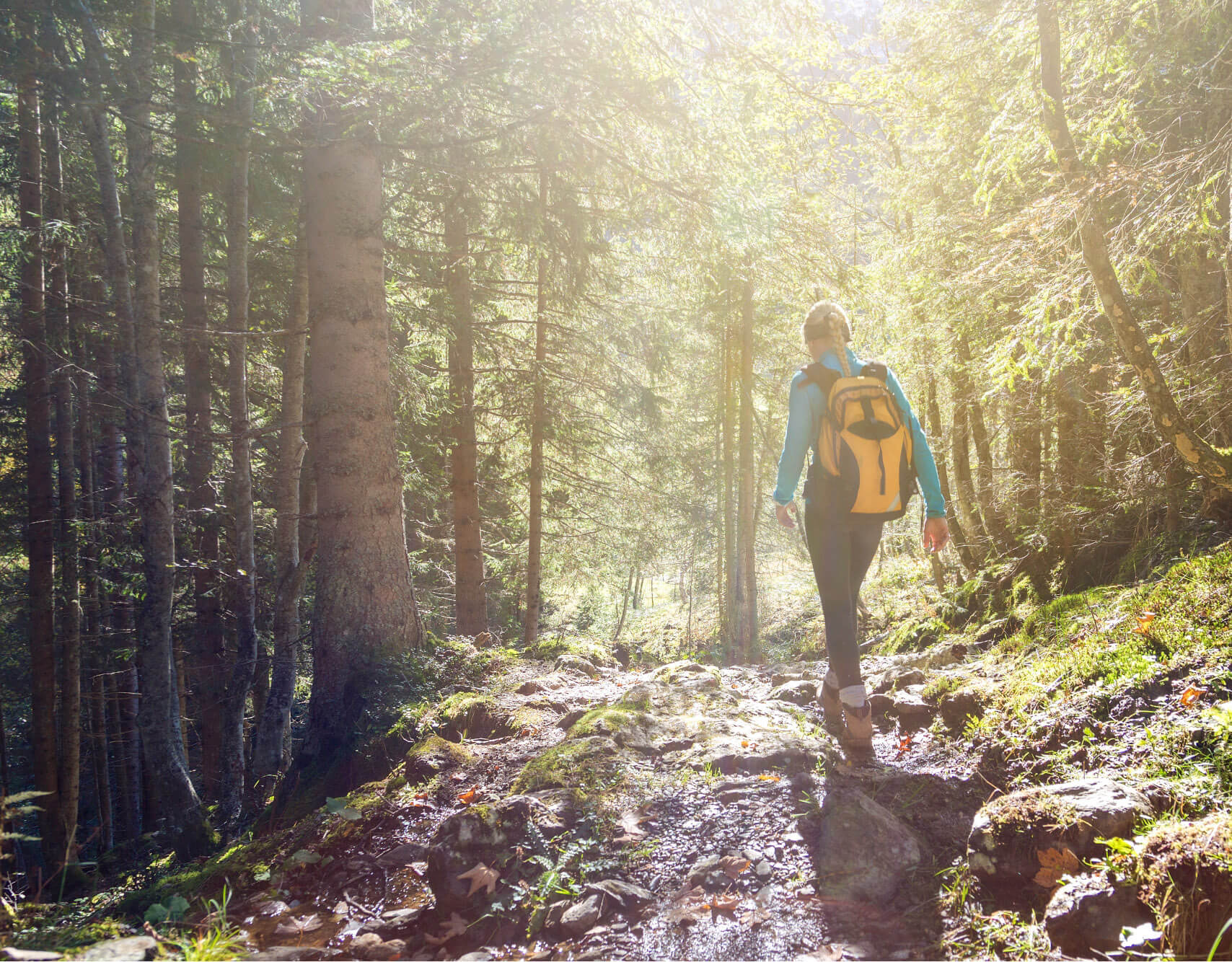 Golf
Cashiers is becoming recognized for its world-class golf courses. The following are open to the public:
Sapphire National Golf Club offers scenic views and stone bridge crossings over mountain streams on the 6,185-yard, par 70 course. Call: 828-743-1174 for more information.
Red Bird Golf Course Call: 828-743-1991 is an executive nine-hole course.
Horseback Riding
Enjoy a day of riding on Cashiers local trails. The following companies offer trail rides:
Arrowmont Stable Call: 800-682-1092
White Water Equestrian Center Call: 828-966-9646
Boating and Fishing
Enjoy the beautiful Lake Glenville or any of the many streams and lakes in our area.
Signal Ridge Marina Boat rentals (pontoon boats, bass boats, and kayaks) are available at (Call: 828-743-2143, the only marina directly on Lake Glenville. At about 3500 feet elevation, Lake Glenville is the highest large reservoir in the eastern U.S., with over 1400 acres of water surface. The lake's cool mountain waters are perfect for skiing and fishing. Fishing for Small and Largemouth Bass, Walleye, Trout, and Bream is easiest by boat. Signal Ridge Marina is less than ten minutes north of Cashiers.
Guided fishing trips
Brookings Orvis
Call: 828-743-3768
The WNC Fly Fishing Trail
is on the Cashiers-Highlands Plateau, where can be found the headwaters of eight trout-filled rivers (the Horsepasture, Whitewater, Thompson, Chattooga, Cullasaja, Tuckasegee, Toxaway , and East Fork French Board River). The Horsepasture and the famed Chattooga originate in Cashiers, while the headwaters of the Whitewater, Tuckasegee, Cullasaja, and Thompson arise within 1 to 3 miles of the edge of town! (Please remember that some of the headwaters streams are on private property… but National Forest and public access are just minutes from the inn). The Western North Carolina Fly Fishing Trail, the first and only fly fishing trail in the US, features some of the best trout waters in the Smoky Mountains. The trail takes you to 15 excellent spots for catching brown, rainbow, and our native brook trout… 5 of those fishing spots (accounting for 4 of the 8 rivers on the plateau) are just minutes away from downtown Cashiers. Whether you seek quantity or size, open waters or small streams, the WNC Fly Fishing Trail has it all.
NOTEWORTHY FACT FOR TROUT FISHERMEN: The NC state record rainbow trout (20 lbs, 3 ounces) was caught in the Jackson County section of the Horsepasture River (on private property).
Canoeing, Kayaking, and Tubing
Shopping
Cashiers is known for its many antique and gift shops. Enjoy the new walking path that loops around town and allows you to walk to most of the shops and restaurants.
Waterfalls, Hiking, Museums, and History
There are 19 waterfalls in the Cashiers area, including the king of them all, Whitewater Falls, one of the tallest in eastern North America. Be sure to ask us at check-in for a map to the waterfalls.
NC Waterfalls – This website has a lot of information regarding the waterfalls in Jackson County and surrounding areas.
Jackson County Chamber of Commerce – The Cashiers area is known for its many beautiful hiking trails. Pack a lunch and enjoy the many trails in our area. When you check in, ask for a hiking map or stop by the Chamber of Commerce building located on Hwy 64 (across from Wendy's) or visit the Jackson County Chamber of Commerce waterfall page.
The Zachary-Tolbert House an 1840 estate house on the National Register of Historic Places is located just 1 mile south of Cashiers. This rare example of Greek Revival-style architecture was built by one of the founders of Cashiers, Mordecai Zachary. The house's furniture, handcrafted by Zachary, is believed to be the largest collection of Plain Style furniture by a single maker. The house is open for guided tours each Friday and Saturday from June through September. The grounds (with short easy hiking trails) are open to the public year 'round.
The Highlands Nature Center and Biological Station has a host of exhibits on the mountain eco-system and biodiversity, including live animals, hands-on-stations, plus an archeological exhibits. Their grounds are a great place for a picnic!
The Brevard Music Center offers wonderful concerts and plays during the summer months.
Gorges State Park is a beautiful and fairly new area that, after significant upgrades, has just been re-opened to the public. Gorges' the only NC state park west of Asheville. The park is home to nearly 125 rare and endangered plant and animal species, including Oconee Bells, Pink Lady's Slippers, and the turquoise darter. Recent improvements to the park include new trails and overlooks and expanded parking.
The Pisgah Center for Wildlife Education is a fun place for the whole family. There are also some pretty waterfalls nearby. If you decide to go the Pisgah Center, then continue on to the Cradle of Forestry
Mountain Heritage Center is on the campus of Western Carolina University which offers a glimpse into mountain life with an indoor log cabin, working loom and displays featuring everything from old tools to the history of the Scots-Irish, who were some of the region's first settlers.
Unto These Hills – The Oconalufree Living History Village in Cherokee has re-enactments of early Cherokee life. The outdoor drama Unto These Hills is offered all summer..
Wild Elk – Drive to see the wild Elk in the Great Smoky Mountains National Park
Shadow of the Bear – Go on a drive to see the "shadow of the bear"
Adventure Depot ((828) 743-2052) offers a wide variety of fun outdoor activities, including whitewater rafting, hiking tours, rappelling, whitewater kayaking, canoe tours, llama trekking, driving tours, fly fishing guides, horseback riding, golf packages, and biking tours. They also offer youth adventures for 8-15 yr. old.