MAKE IT A CHRISTMAS TO REMEMBER
At Chimney Pond Farm, we wait until the last minute, about mid-November, to begin our harvest. None of our trees are cut any earlier! And, of course, we leave most of our trees right where they are so that our Choose-n-Cut friends can return each year for the tradition of picking the perfect tree for their holiday season.
How We Grow the Perfect Tree
We have over eighty acres dedicated to growing the finest Fraser Fir Christmas Trees that range from 3' to 12' in height. Growing the perfect Christmas Tree means doing the right things at the right time and at the right place. What we do right:
Perfect elevation at 3800ft and a cool water lake providing moist rain-forest-like air.
Perfect PH in our soil.
Our crew hand shears every tree just at the right time – shortly after the growth season each year. Shearing encourages additional buds to develop.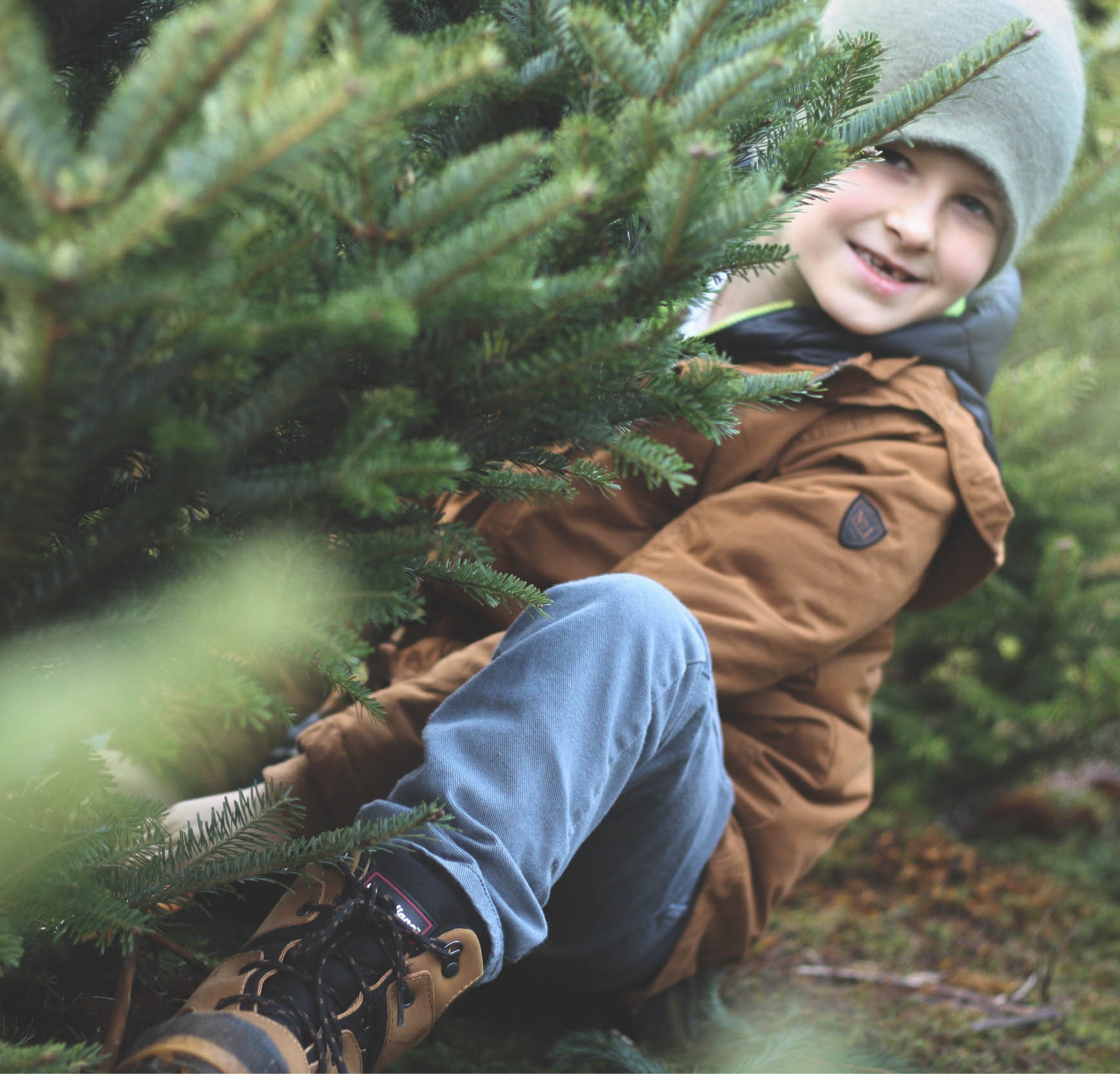 Fertilizers & vitamins are added to each tree based on the season to prevent insect damage.
We grow trees slowly, so that they have dense foliage and maintain the blue/green color.
We continually monitor each tree and remove all pine cones so that the growth of the tree goes into the needles & branches, not the pine cones.
We only cut our trees after several frosts, cold weather, and a good rain has occurred. This ensures that the needles stay on the trees. It's like one last drink of water before heading to our customers' homes!
SPRUCE UP YOUR HOUSE FOR THE HOLIDAYS
A Unique Christmas Tree is a Perfect Tree
Chimney Pond Farm is a fully active and operating Christmas Tree Farm with varying terrain and rustic landscaping. Please note, not all areas of the farm are wheelchair-accessible. The Farmstead provides agri-tourism or agritainment opportunities for guests. There are inherent risks when participating in any outdoor or semi-outdoor activity. All guests assume liability and the risks of personal injury when enjoying our farm and event venues.